A Journey Towards Simplified Beauty
PORTFOLIO
TOP SECRETS
Top Secret, a Homegrown skin/hair care brand, was founded with a clear vision to revolutionize personal care with fuss-free and natural products made from the finest ingredients sourced from around the globe. This case study highlights our journey with Top Secret, showcasing how our strategic branding, effective marketing, and engaging influencer collaborations helped propel the brand to new heights in the skincare industry.
In our collaboration with Top Secret, we embarked on a mission to create a unique and memorable brand identity. Our team crafted a basic moodboard and branding strategy, capturing the essence of simplicity and effectiveness that Top Secret stands for. By designing elegant packaging that exuded luxury while maintaining minimalism, we ensured the products' instant recognition on the shelves.
We took charge of planning and strategizing, meticulously analyzing market trends, understanding audience preferences, and identifying key opportunities. Armed with this knowledge, we created personalized marketing campaigns that reached the right audience at the right time, driving significant growth for Top Secret.Besides, we harnessed this potential by curating Social Media Management strategies that resonated with the audience's desire for simple and effective beauty rituals. Leveraging more than 500 carefully selected influencers, we executed authentic and impactful campaigns, expanding Top Secret's reach and fostering genuine connections with potential customers.Our paid ad campaigns further amplified the brand's presence by creating curiosity and driving traffic to the website. With engaging ad copies and visually appealing creatives, we successfully complemented our organic marketing efforts, resulting in increased website visits and sales.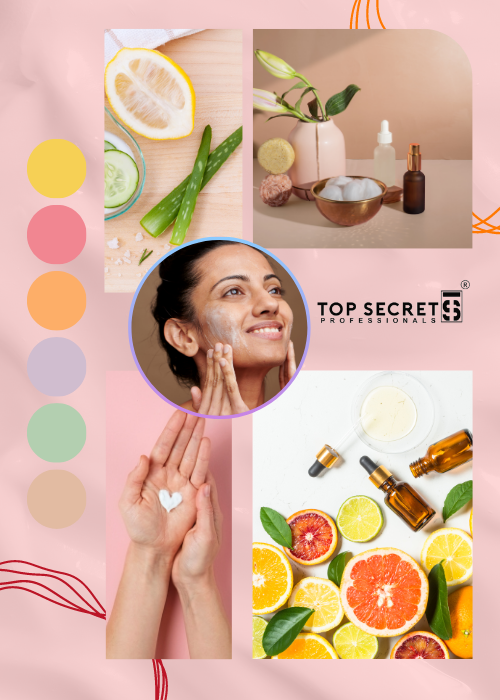 Conclusion
Through a cohesive branding approach, captivating packaging, and strategic marketing initiatives, we empowered Top Secret to stand out in a competitive industry. Our collaboration with the brand exemplified creativity, innovation, and a shared passion for simplifying personal care.

Ready to elevate your brand to new heights? Reach out to us today to inquire about our specialized services and take the first step towards reshaping your brand's future.